You are here
Esteban Santiago was accused twice of strangulation — an offense that studies show often foreshadows future violence.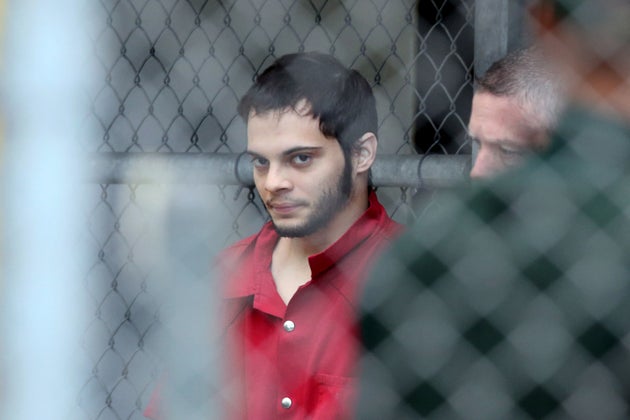 In the year before Esteban Santiago allegedly opened fire on unsuspecting travelers at Fort Lauderdale-Hollywood International Airport on Friday, killing five and injuring six others, he had at least five run-ins with police in Anchorage, Alaska.
Many involved allegations of domestic violence, including two reports of strangulation that don't appear to have been taken seriously.
In January 2016, Santiago was arrested after his girlfriend told Anchorage police he attacked her while she was in the bathroom. He broke the door, forced his way in and began to strangle her, she said.
"She stated that he continued to yell at her to 'get the fuck out bitch' while strangling her and smacking her in the side of the head," the responding police officer wrote.
Strangling his girlfriend ― impeding her ability to breathe ― shows a capacity to kill, experts say. Years of research has established that the act of strangulation is an important predictor of future lethal violence: If a woman has been choked by an intimate partner, she is seven times more likely to become a homicide victim in the future.
Excerpt.....

"The handling of this case has all the earmarks of poorly investigating a strangulation case and minimizing its significance at every turn," Gwinn said. "Where was the follow-up investigation? Where was the forensic exam?"

Gwinn added that Alaska has a manual on how to investigate and prosecute strangulation cases. "There is no indication that the prosecutors followed any of the best practices guidance of their manual," he said.
SEE ALSO:
**  It's Time To Recognize What Many Mass Murderers Share In Common