You are here
How one photographer documented the epidemic of hidden abuse inside our nation's homes.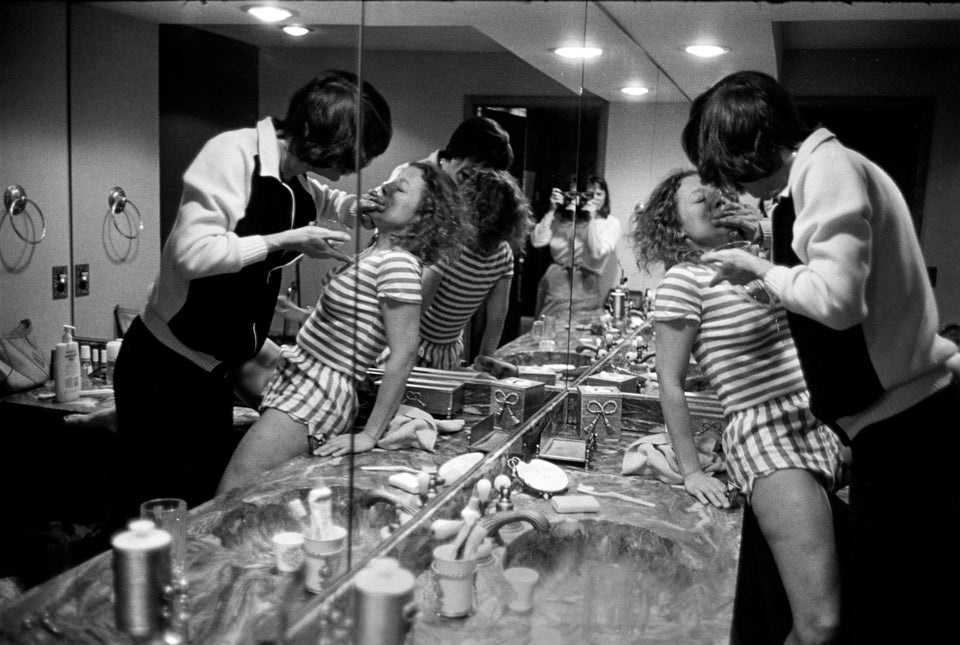 It was 1981 and Donna Ferrato wanted to photograph people in love. More precisely, she was interested in swingers who frequented New York's sex clubs. 
And so, she found the perfect polyamorous couple to focus her lens on. They were happy, wealthy and fashionable, and welcomed her into their New Jersey home for weeks at a time so she could intimately document their lives.  
But one night, she witnessed something entirely unexpected: The husband brutally attacked his wife, striking her in the face. Ferrato snapped a photo thinking it would make him stop. It didn't. 
She sat on the undeveloped film for months, weighing what to do. Then, she began what has come to define her life's work: documenting the horrors of domestic violence.
Armed with her camera, she crossed the country visiting domestic violence shelters, emergency rooms, batterers' programs, police stations and prisons. In 1991, she published Living with the Enemy, a book that, for the very first time, revealed in shocking detail the private violence that went on inside American homes.