You are here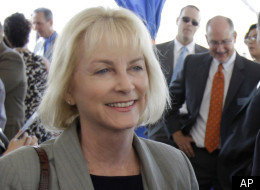 WASHINGTON -- The House Republican version of the new Violence Against Women Act (VAWA) would dramatically roll back confidentiality protections for abused immigrant women, make it more difficult for undocumented witnesses to work with law enforcement officials, and eliminate a pathway to citizenship for witnesses who cooperate with police on criminal cases.
The provisions are tucked into a bill that reauthorizes the act, and have received scant media attention. But the legislation is picking up steam in the House. The bill, officially sponsored by freshman Rep. Sandy Adams (R-Fla.), has the backing of the full House leadership, and is headed for a vote in the Judiciary Committee on Tuesday.
Reauthorization of the Violence Against Women Act is typically a bipartisan affair lacking in contention. This year, however, Republicans are pressing for significant changes that would weaken protections for victims of domestic violence, arguing that the current law is being taken advantage of by undocumented immigrants looking for legal citizenship.