You are here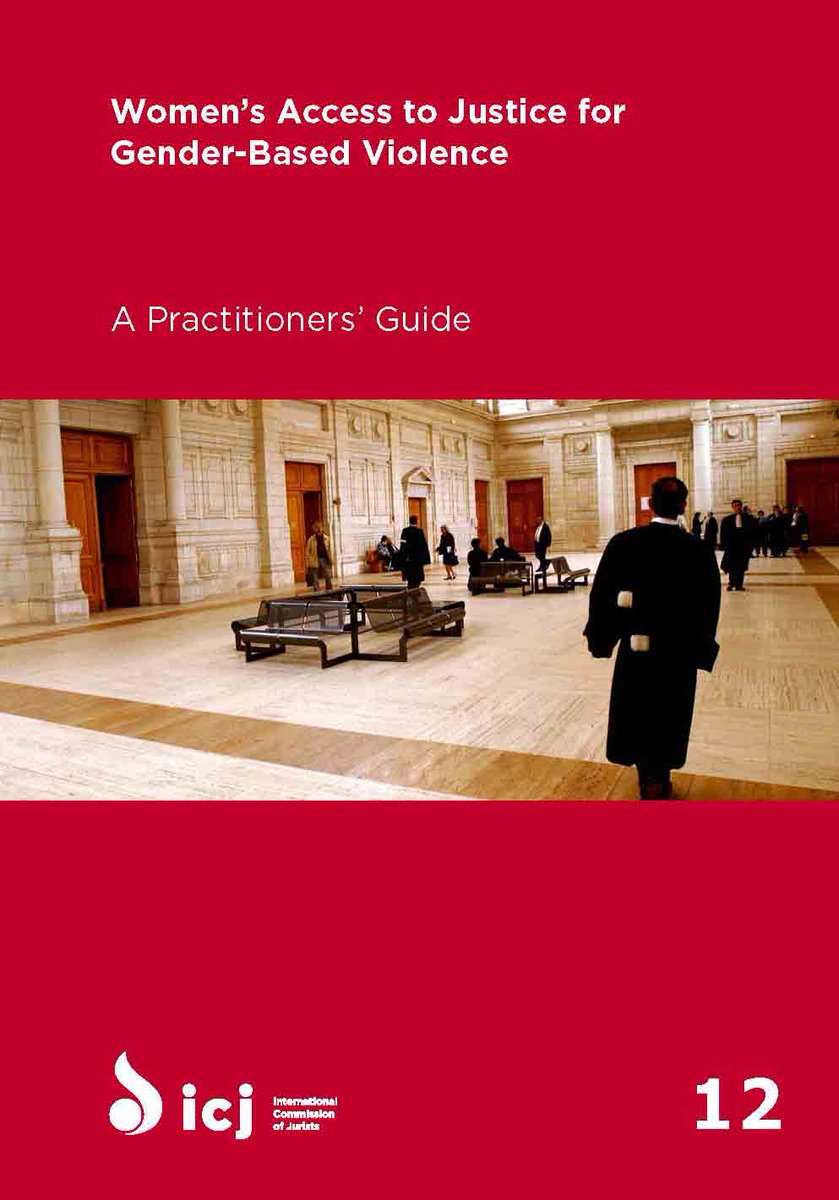 On 8 March 2016, last month's International Women's Day, the International Commission of Jurists (ICJ)  published a Practitioners' Guide on women's access to justice for gender-based violence, a piece of work I completed as a consultant.
This Practitioners' Guide, part of a series of Guides on specific legal topics that the ICJ has produced, serves as a manual designed to introduce legal practitioners to the international and regional framework relevant to gender based violence advocacy. The project has been extremely timely, as the most recent General Recommendation 33 of the CEDAW Committee on women's access to justice was published in August, and the substance of this new standard has been incorporated into this new Practitioners' Guide.
.....
The first half of the Guide is based on a review of key global and regional legal standards – including the universal human rights treaties and regional treaties addressing women's human rights from the African, American and European systems, and a brief reference to regional developments in the Arab Charter on Human Rights and ASEAN human rights systems. This part of the guide also contains condensed references to international and regional jurisprudence on gender-based violence, and some examples of good practice in jurisprudence at the domestic level.
Other trends in the jurisprudence and standards addressed in this Practitioners' Guide include the confirmation of intersectionality as an approach that should be taken by courts to promote equality – especially the rights of Indigenous women (the cases ofValentina Rosendo Cantú and Ines Fernandez Ortega) and also including the right not to be subjected to discrimination on the grounds of sexual orientation and gender identity being recognized in treaty law (Istanbul Convention, Article 4(3)).
The second half of the Practitioners' Guide addresses the practical situation faced by women survivors of gender-based violence, and the steps that States need to address in order to secure their access to justice in practice. This requires that the justice process deals with women's need for safety and access to services, including medical services, ensuring women's empowerment and access to information about their right to justice. There is a Chapter dedicated to women's experience of the criminal justice system, ensuring that victims and witnesses can give their evidence in safety and dignity. The substantive and procedural criminal laws must also reflect the rights of victims, and are applied in such a way that impunity is addressed effectively.