You are here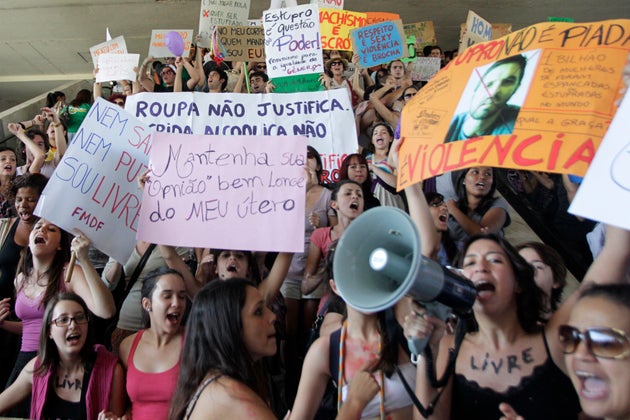 BRASÍLIA — Shortly after midnight on Wednesday, 20-year-old Michel Brasil da Silva uploaded a 30-second clip to Twitter, accompanied by the words: "They smashed the chick. Do you get it or do you not get it? lol"
The clip showed an undressed, unconscious woman lying on a bare mattress. She was being filmed by two men, both fully dressed, who took turns manhandling and mocking her.
"This one just got knocked up by 30 guys," one of them says.
"Check out the state she's in. Bleeding," says the other, directing the camera toward her visibly injured genitals. At one point, the man positioned his head next to the unresponsive woman's buttocks, stuck out his tongue, and took a selfie.
The footage set off a firestorm on social media and brought national attention to thereported gang-rape of a 16-year-old by as many as 33 men in Rio de Janeiro over the weekend — a crime the police had no knowledge of until social media users contacted them en masse.