You are here
The case sparked national outrage when the 26-year-old man filed a defamation suit after his victim and her family called him a 'rapist' on Facebook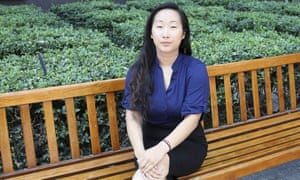 Yee Xiong, 24, said she was sexually assaulted by Lang Her, a fellow university student, in an off-campus apartment after a night of drinking. Photograph: Darcy Costello/AP
A sex offender who sued his victim for $4m had his case thrown out in aCalifornia court on Monday, a decision advocates hope will discourage perpetrators from filing lawsuits that "revictimize" survivors.
Lang Her, 26, sparked national outrage when he filed a defamation claim against his 24-year-old victim Yee Xiong after he pleaded no contest to a felony assault charge, earning him one year behind bars.
Despite the plea deal and jail sentence, Her accused Xiong and her family of making false statements when they called him a "rapist" on Facebook. His defamation lawsuit is part of a growing number of high-profile legal complaints from men found guilty of sexual assault – a trend that victims' advocates fear could discourage survivors from speaking out.
"Women who come forward and report these crimes have to know … that they are not going to get sued," said McGregor Scott, who represented Xiong. "I hope this sends a message … that this is not going to be tolerated."