You are here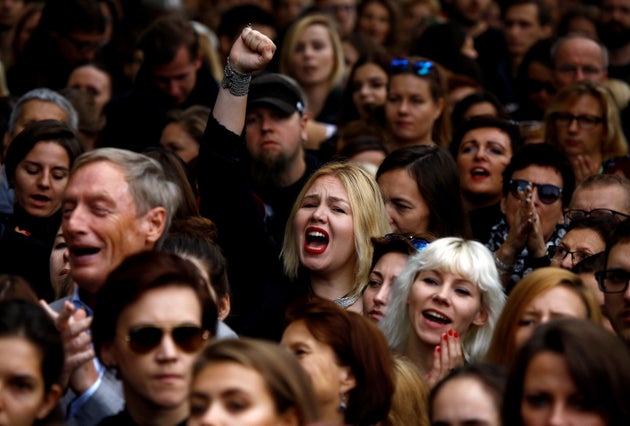 WARSAW (Reuters) - Poland's ruling Law and Justice (PiS) party has looked firmly in control since sweeping to power a year ago but it may have pressed its conservative agenda too far by initially backing a virtual ban on abortion.
Now, rattled by nationwide protests on Monday by up to 100,000 women dressed in black, Prime Minister Beata Szydlo's government is trying to distance itself from a draft proposal backed by the powerful Roman Catholic Church.
Worryingly for PiS, the protesters included women who voted for the party in last October's election but say they may no longer do so over its attempt to tighten the abortion law.
Ola, a 29-year-old woman who works in public administration, said she had voted for PiS but now felt "very deceived" by the government.
SEE ALSO:  Protesters in Poland Rally Against Proposal for Total Abortion Ban