You are here
With a different focus each month, people gather to write letters to officials, make phone calls, and learn about existing activist groups they can work with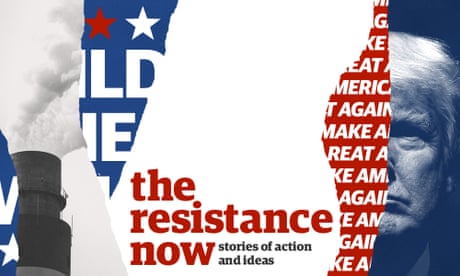 Every second Sunday since Donald Trump was elected, groups of women across the country have been holding Solidarity Sundays – activist meet-ups that aim to resist the president. And the number of different meet-ups has been growing.
There are now more than 100 different Solidarity Sundays groups in the US, including in traditionally conservative states such as Missouri, Texas and Louisiana.
With a different focus each month, the organizers attempt to tackle national issues at a local level. People gather in apartments and houses to write letters to elected officials, make phone calls, and learn about existing activist groups they can work with.
"We try to build communities and encourage people to get in touch with local groups and let people know they are not alone in the feelings they are having," said Emily Gallagher – the co-organizer, along with Ryan Kuonen, of the Williamsburg chapter of Solidarity Sundays, in Brooklyn, New York.
At their first meeting, in January, about 25 people gathered at Kuonen's apartment. The February meeting, held in a loft apartment in Williamsburg, focused on the Black Lives Matter movement and attracted 60 people.
In March, the group focused on how women can run for office. The US congresswoman Carolyn Maloney gave a speech, and activists talked about running for local office.
"We try to have a guest speaker every time," Gallagher said.
SOLIDARITY SUNDAYS MAP OF GROUPS AND CONTACT INFO