You are here
You can't fight for economic justice without also fighting for reproductive rights.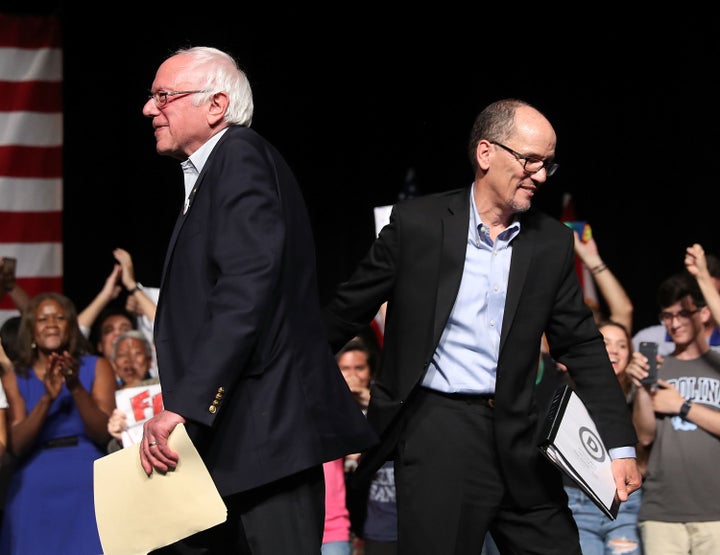 Bernie Sanders traveled to Nebraska this week to throw his support behind Omaha Democratic mayoral candidate, Heath Mello, who is running against the incumbent Republican mayor, Jean Stothert. A Mello win, Sanders has said, would give hope to other "progressive Democrats" in conservative states.
But Mello's "progressive" credentials are questionable at best. As a state senator, he co-sponsored a bill mandating that women have an ultrasound before they can have an abortion, saying it represented a "positive first step to reducing the number of abortions in Nebraska."
As a populist, Sanders has built a political career protesting economic inequality— and yet by campaigning for Mello, he has demonstrated a willingness to separate economic justice from reproductive justice. (So has Democratic National Committee Chair, Tom Perez, who is also helping to campaign for Mello and who has defended that decision, saying the job of the DNC is to help Democratic candidates win.) But abortion access is not just a medical issue, or even a social one; it is, at its core, also an economic concern. Here's why.
SEE ALSO:
NO BERNIE, THERE'S NO ECONOMIC JUSTICE WITHOUT ABORTION ACCESS