You are here
"We will not be intimidated into silence."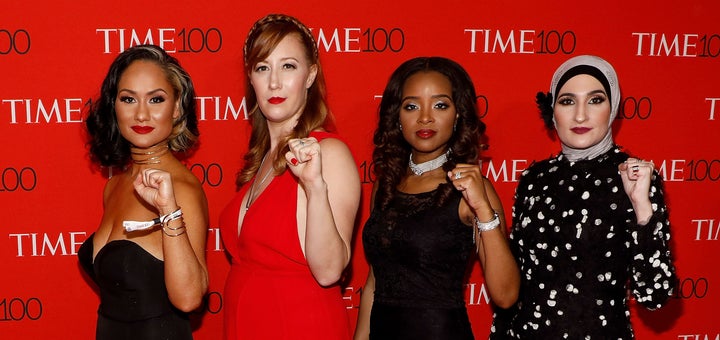 Women's March organizers have announced that they will host a protest against the NRA. 
The protest, which will be held in Virginia on July 14, is in response to a recent ad published by the NRA which insinuates that "law-abiding" citizens need to arm themselves against violent anti-Trump protestors. The ad, which featured conservative talk-show host Dana Loesch, was widely criticized, with many people calling out the NRA for publishing such a dangerous and outrageous video.
Included in the backlash was an open letter from Women's March co-chair Tamika Mallory, written to the Executive Vice President of the NRA, Wayne LaPierre. In her letter, Mallory demanded that the NRA take down the dangerous ad and apologize to the American people. 
Only July 1 ― only three days after Mallory published her open letter to LaPierre ― the NRA responded with another equally disturbing ad. This time, the four-minute clip titled "We Don't Apologize For Telling The Truth" features conservative talk-show host Grant Stinchfield defending the [NRA's] original ad from the "violent left" and specifically calling out Mallory.
"I'm talking to you Tamika Mallory. You wrote a letter to the NRA on behalf of the Women's March claiming our 'Clenched Fist of Truth' ad was an attack on minority communities " Stinchfield said in the video. "You call it dangerous and demand it to be taken down? I'm here to tell you not a chance."
Watch the full NRA ad featuring Stinchfield below.