You are here
Independent abortion clinics are small businesses, and as their owners age, they're struggling to pass on what they've built.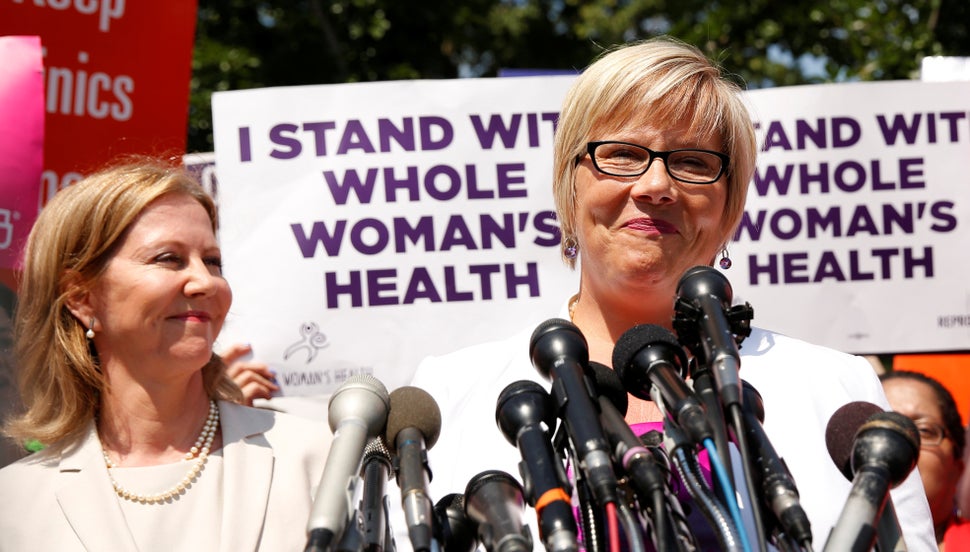 Abortion clinic owner Gloria Gray stands on the exit ramp she was legally required to build. She says it cost her about $150, 000 to comply with a state regulation about clinic exits.
TUSCALOOSA, Ala. ― At 67, Gloria Gray is ready for retirement. She's been working out of a squat brown brick building in an office park near the University of Alabama for the last 24 years, and while she finds her work immensely rewarding, she's hoping to sell her small business.
But she's having a hard time finding a buyer ― because her business is an abortion clinic.
The shortage of abortion doctors in the United States has garnered a lot of attention, but the shortage of clinic owners — who put up the capital to set up and maintain locations where those doctors can practice — is also a major concern. Pro-choice organizations are scrambling to train more medical students to perform abortions, but the number of trained doctors doesn't matter if there's nowhere for them to practice.
Gray knows how risky it is to buy an abortion clinic. Since she opened the West Alabama Women's Center in 1994, it's been subject to a series of violent attacks. Four years after the clinic opened, it burned to the ground, and Gray never found out who was responsible. She's been mailed anthrax. Someone shot out the windows of a clinic doctor's office in the middle of the night. In 2006, a man drove his car through the clinic's front doors and into the waiting room. There was also the time the boyfriend of a patient called in a bomb threat to disrupt his partner's abortion.
There have also been less violent attempts to sabotage Gray's clinic ― for example, the establishment of Choices Pregnancy Clinic, an anti-choice "crisis pregnancy center" masquerading as an abortion clinic, right next door in 2014. And there are protesters outside her clinic daily, carrying signs with photos of fetuses on them and shouting, which annoys the nearby podiatry clinic and dentist office.