You are here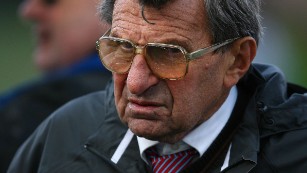 Excerpt: 
McQueary never testified publicly about the police report or the new details it reveals. The report was written days after Sandusky's arrest in 2011, soon after the 2001 allegation first came to the attention of police.
McQueary did testify at least twice about Paterno's reaction in 2001 to the allegation involving Sandusky, but the whistleblower never was asked under oath -- nor did he volunteer -- the detail about the "second complaint," records reviewed by CNN show.
Still, prosecutors consider the police report -- part of a much larger state police dossier on the Sandusky case -- a credible version of events, two people close to the case told CNN.
The courtroom strategy
That McQueary's statement to police is only now coming to light is no accident.
McQueary, who is now writing a memoir about the Sandusky drama, always was careful in his testimony not to elaborate unnecessarily or volunteer information he wasn't asked, another source close to the case told CNN. In fact, witnesses typically are advised by defense lawyers, prosecutors and judges to stick to the question at hand.
McQueary also was under intense public pressure from Paterno supporters who long have insisted the head coach knew nothing of Sandusky's crimes before he heard McQueary's claim in 2001. Beyond that, McQueary -- "out of respect" -- did not want to needlessly disparage the deceased Paterno, the third source said.