You are here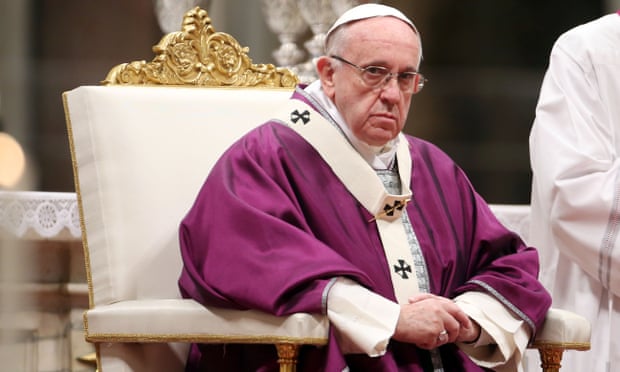 Pope Francis promised zero tolerance of paedophile priests, but his actions don't yet match his words
Excerpt: 
The additional problem is that Francis appears ambivalent on the issue of clerical sex abuse. It took 10 months of private badgering by O'Malley before he agreed to set up the commission. Several of those close to Francis have told me that though he has a detestation of abuse, he is also wary of false accusations being made against priests.
That may explain why it took him over two years to accept the resignation of the US bishop Robert Finn in Kansas City after his 2012 criminal conviction for failing to report a paedophile priest to the police. Commission members called for Finn's removal but it was almost three years after Finn's criminal conviction before Francis authorised action.
Then, even more controversially, Francis promoted a bishop in Chile, Juan Barros, who was accused by abuse victims of covering up for a paedophile priest.
All of that sits uneasily with the policy of zero tolerance that Francis called for in 2014 – after his commissioners had repeatedly pressed him to endorse such an approach.
SEE ALSO:
          Excerpt: In last two weeks, global events show that Pope Francis is enabling the clerical sex abuse of children by appointing, promoting and refusing to remove            bishops with terrible histories of aiding and abetting abuse and by refusing to make meaningful change.
*** Catholic Church child abuse: Pope Francis passes up meeting with Mexican victims of serial abuser Marcial Maciel
*** Catholic bishops not obliged to report clerical child abuse, Vatican says Feb 2016, Vatican guide says 'not necessarily' bishop's duty to report suspects to police despite Pope Francis's vows to redress Catholic church's legacy of child abuse
*** The Girls, the Pedophile, and Cardinell Pell
*** South America has become a safe haven for the Catholic Church's alleged child molesters. The Vatican has no comment.
*** Chilean court asks Vatican for records in abuse case
*** Pope Hope? You Be the Judge!