You are here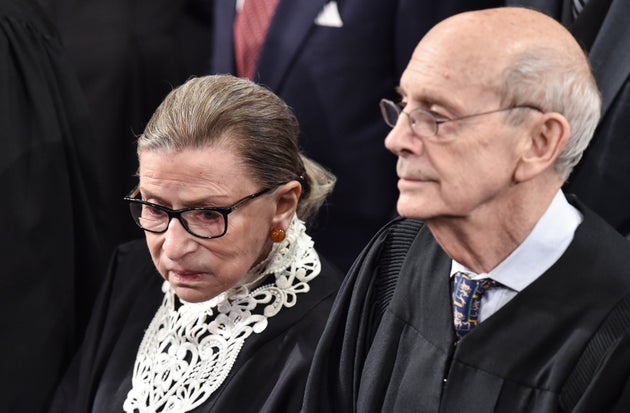 RBG strikes again.
In a 5-3 ruling on Monday, the United States Supreme Court struck down a pair of Texas abortion restrictions that would have shut down dozens of clinics across the state.
While Justice Ruth Bader Ginsburg joined Justice Stephen Breyer in his majority opinion, she penned her own scathing concurring opinion that, in one brief paragraph, warns lawmakers across the country that medically unnecessary abortion restrictions will never be tolerated by the high court. 
The 2013 Texas law that the court struck down would have required all abortions to take place in ambulatory surgical centers, or mini-hospitals, instead of regular clinics. Ginsburg kept her argument simple: Abortions are statistically safer than many simpler medical procedures, including tonsillectomies, colonoscopies, in-office dental surgery and childbirth — but Texas does not subject those procedures to the same onerous requirements. 
"Given those realities, it is beyond rational belief that H.B. 2 could genuinely protect the health of women, and certain that the law 'would simply make it more difficult for them to obtain abortions,' Ginsburg wrote. "When a State severely limits access to safe and legal procedures, women in desperate circumstances may resort to unlicensed rogue practitioners ... at great risk to their health and safety."
SEE ALSO: Supreme Court Affirms That Even 'Reckless' Domestic Abusers Should Lose Gun Rights