You are here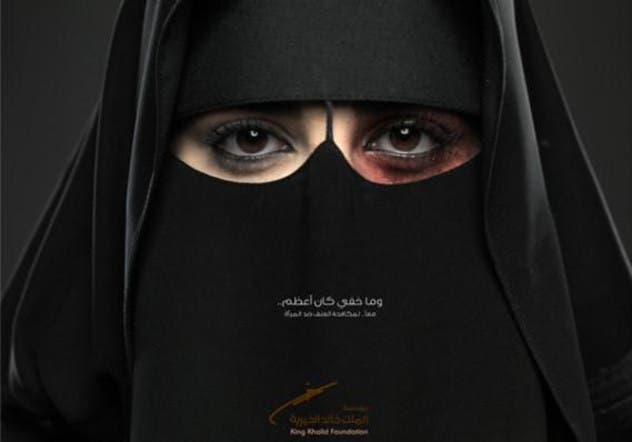 Picture used in Saudi Arabia's domestic violence awareness campaig. (Photo courtesy: KKF)
The new domestic violence reporting center in Saudi Arabia has received 1,890 domestic violence reports during the first three days of its opening, the Ministry of Social Affairs has said.
Deputy Minister of Social Affairs for Social and Family Care Abdullah Al-Muaiqil said the center opened on Sunday of last week and it was already bombarded with calls. "Forty-nine percent of the calls were reporting new cases, 12 percent were inquiring about previous reports and 20 percent were seeking consultancy. Nineteen percent of the calls were to inquire about the services the center offers," said Al-Muaiqil.
He also said 916 of the cases during that period were newly reported. "Two hundred thirty-three of the calls were inquiries about previously reported cases and their updates. Calls seeking consultancy were 374 while 367 of the calls were inquiring about the services the center offers. These numbers show that domestic violence and abuse is indeed a widespread phenomenon in our society," said Al-Muaiqil.
He added the center is open to receive calls 24 hours of the day and in all days of the week.