You are here
Sexual Harassment in school is a violation of a student's federal civil right to an equal education. The most prevalent victims are girls. But read this article in which the key dynamic of this girl's death, even in a classic case of school sexual harassment, has been buried under the new, nebulous, gender neutral term, bullying....Ed
Rachel Ehmke, 13-Year-Old Minnesota Student, Commit
s Suicide After Months Of Bullying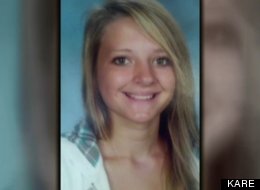 Rachel Ehmke, a 13-year-old seventh grader in Mantorville, Minn., died April 29 after hanging herself at her home. The months leading up to the tragedy were a whirlwind of peer abuse instances, her parents say.
Now following Rachel's Friday funeral that was met with widespread community condolences, Rick and Mary Ehmke are speaking out against the bullying they say their daughter endured at Kasson/Mantorville Middle School and online.
Rachel's family and friends say the teen fell victim to school bullying last fall when her chewing gum was stuck to her textbooks and the word "slut" was scrawled across her gym locker, the Austin Daily Herald reports. And while she was outgoing, athletic and friendly, the same group of girls reportedly threatened Rachel and kept calling her a "prostitute," though she had never kissed a boy, according to KMSP.