You are here
In oral arguments for the Texas abortion case, the three female justices upend the Supreme Court's balance of power.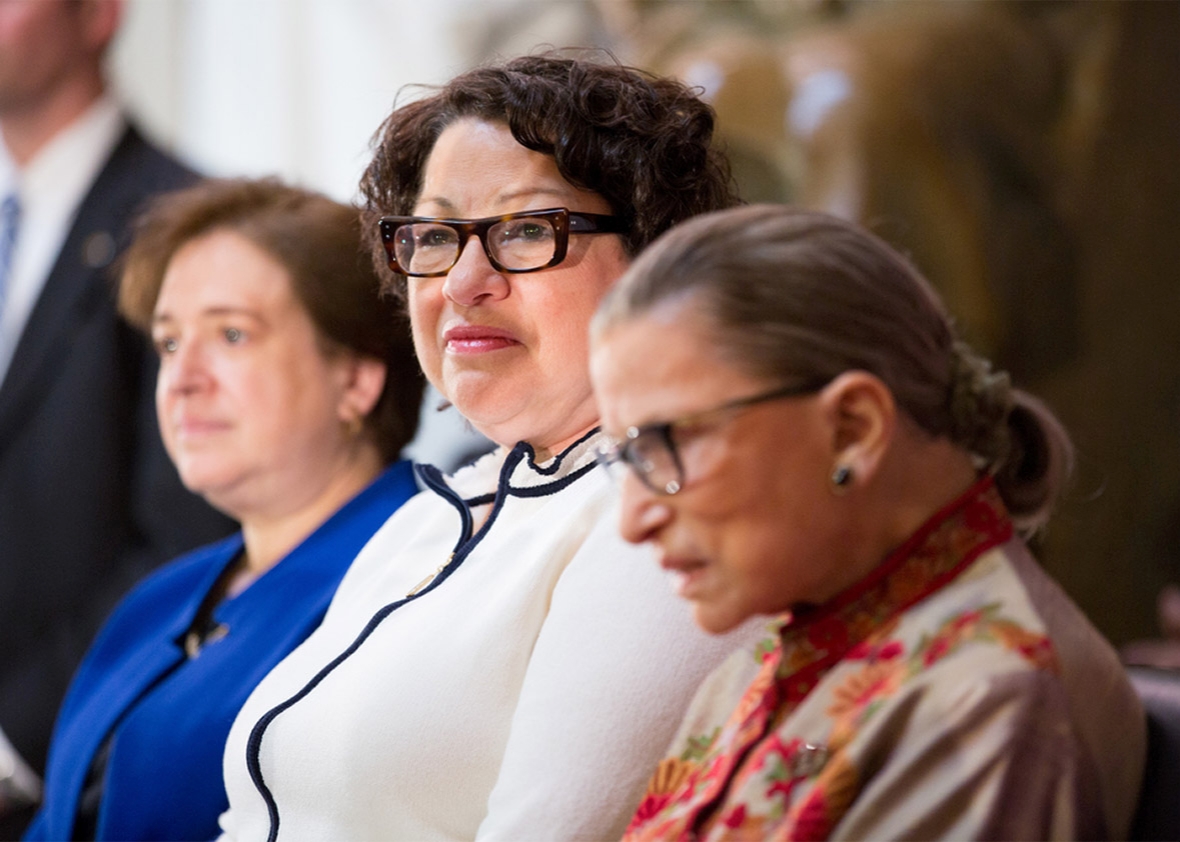 U.S. Supreme Court Justices Elena Kagan, Sonia Sotomayor, and Ruth Bader Ginsburg
When the Supreme Court last heard oral arguments in a landmark abortion case, it was April 1992, the case was Planned Parenthood v Casey, and Sandra Day O'Connor was the lone female justice.
Twenty-four years later, there are three women on the court. And if you countJustice Stephen Breyer as one of history's great feminists—and I do—then you can view the arguments in this term's landmark abortion case, Whole Woman's Health v Hellerstedt, as creating a neat 4–4 split. On one side, you have a group of testy male justices needling a female lawyer for Texas clinics about whether it was even appropriate for them to hear this appeal. On the other, you've got four absolutely smoking hot feminists pounding on Texas' solicitor general for passing abortion regulations that have no plausible health purpose and also seem pretty stupid.
It felt as if, for the first time in history, the gender playing field at the high court was finally leveled, and as a consequence the court's female justices were emboldened to just ignore the rules. Time limits were flouted to such a degree that Chief Justice John Roberts pretty much gave up enforcing them. I counted two instances in which Roberts tried to get advocates to wrap up as Justices Ruth Bader Ginsburg and Sonia Sotomayor simply blew past him with more questions. There was something wonderful and symbolic about Roberts losing almost complete control over the court's indignant women, who are just not inclined to play nice anymore.